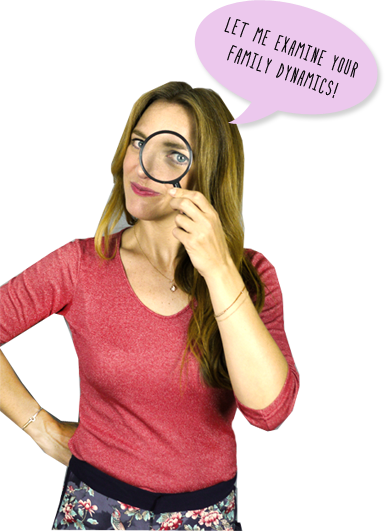 I work with amazing individuals who might not know just how awesome they really are. I help people sort out and allocate what is actually theirs, and what they have taken on trans-generationally. I work with people who want to gain the best from their parents and their family, instead of bitch about them. There is little time for that in my office. I work with peeps who are ready to take responsibility for their life and their happiness, but need a little assistance. I work with people who have tried everything else (mantras, voodoo, therapy), but are still stuck in the same old patterns and they are ready to crack the code with me. Are you ready to soar, sparkle and be seen? Many of us need permission, but can sometimes be tricky with family and systemic dynamics. I can help. You are meant to be live the good life….what a gift you can give your family…the gift of happiness, love, health and security! Are you ready? Take this quiz to find out!

Completely custom-no cookie-cutter advice, tactics, formulas, etc (I left that when I stopped teaching Algebra)
Different. This won't be like anything you've ever done before.
I want to empower you. I don't want codependent clients. I'm not your mom. In fact, you have an amazing mom and I won't foster a relationship like that. I try to get you standing on your own very quickly.
The work is efficient. It is not necessary to do a session every week for 10 years…you might only require one session.
I walk my talk. I continue to do my own work and to live the principles of FCT.
I'm laser-focused, smart, effective, authentic, confident, skilled, and have no agenda other than to help you do what's best for YOU.

Finding the root of your issues
Disintegrating patterns holding you back
Facilitating Wholeness and Completeness (everything flows after this)
Relief & Breathing Easier
Open Door
Living the life YOU want…not somebody else's
Want to hear more about who I work with, what I work with, and how I work?
Click here to read more!
Not sure if this is for you? (It probably is because you were guided here), Just in case, take this quiz!